EZ Digital TV Blog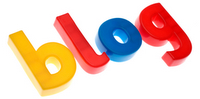 The EZ Digital TV Blog will keep you up-to-date with all the additions and changes to the ezdigitaltv.com website.
We are expanding our site to include other areas of Digital TV so stay tuned!
To subscribe to the EZ Digital TV Blog (no e-mail necessary), right-click on the orange RSS button (see bottom buttons to the left) and then paste the URL into your RSS reader. Or click on the My Yahoo! button or My MSN or Add To Google button if you keep a personalized home page there.
Once you start, you will be amazed at what RSS can do.
Dec 18, 2017
Antennas and Digital Television
Antennas and Digital Television. What kind of antenna do I need with my converter box? Do I need a new antenna to receive Digital Signals? Order digital antennas from our site at EZDigitalTV.com