Digital TV Information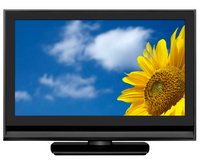 Digital TV, also known as DTV is a totally new way to view television.
Compared to the old style analog TV, DTV is an amazing experience with its sharper, clearer pictures, excellent sound reproduction, and program choices.
Tips for buying a new Digital TV set
DTV is broadcast free, over the air from your local TV stations, and with subscriptions from cable and satellite providers. The picture image is crisp and clear without the "ghosts" and "snow" common with analog TV.
Full power TV stations were required by law to convert to digital only broadcast on June 12, 2009.
The sharp vivid picture is due to the increased number of picture elements (pixels) that the digital signal can put on the screen. So a good rule of thumb is the higher the pixel number, the sharper the picture resolution.
Technically speaking about Pixels: The picture on your television screen is made up of small rectangular dots called pixels. Pixel is short for Picture Element, and it is the smallest resolvable single component of an image. Each pixel is composed of three close dots of color. Red, green, and blue colors combine together on the television screen. These three separate colors appear to blend into a single color.
DTV Formats:
The DTV transmission has three video formats that transmit within the digital signal. Each format has a slightly different picture quality. They are known as:
Standard Definition (SDTV)
at 480i (640 x 480) resolution.
Enhanced-Definition (EDTV)
at 480p (720 x 480) resolution

High-Definition or (HDTV)
at 720p (1280 x 720) & 1080i (1920 x 1080) resolution.
Some televisions are capable of receiving HDTV at 1080p (1920 × 1080) resolution also know as 1080p60, however this format is not broadcast over the air with acceptable quality.
More information about DTV formats

Does your TV set have an ATSC Digital Tuner?
If you own a digital TV set with a digital tuner, you won't be affected by the transition.

If you bought your TV set before 1998, it most likely does not have a digital tuner.
If you bought a projection, big-screen TV between 1998 and 2004, it may have a digital tuner, but it probably does not. Only a limited number of projection TV sets (usually 42 inches or bigger) included a digital tuner before 2004.
If you bought a TV set since 2004, you have a better chance of it having a digital tuner. Even some of these newer TV sets are purely display monitors that lack the circuitry needed to pick up digital broadcasts. These sets usually say "HD-ready" or "HDTV monitor". That means they can display digital and high-definition signals, but they need a converter or cable box.
You may purchase or already own a TV without an ATSC digital tuner.
Click here for a Consumer Alert
Ready to buy a new Digital TV set?
There are several things to consider before you go shopping.We have a guide to help you select the right DTV for you!
EZ Tips for Buying a New Digital TV Set