TiVo Roamio TCD846500
HD Digital Video Recorder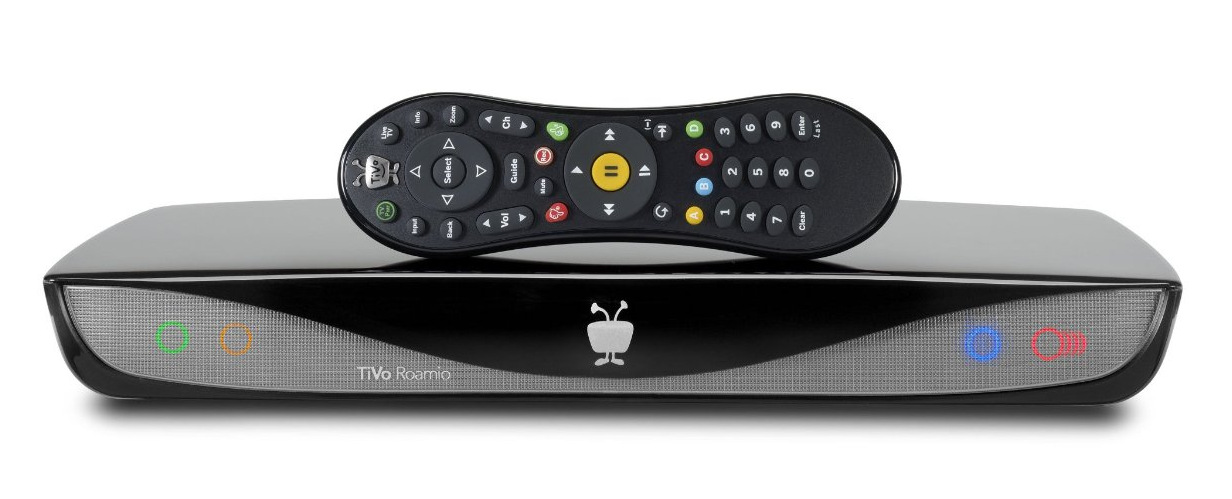 Product Features of the TiVo Roamio TCD846500:
Record 4 shows at once (4 tuners)
Up to 75 HD / 500 SD hours recording capacity (500GB)

Works with digital cable, Verizon FIOS or HD antenna

Built in wireless networking

Netflix, Hulu Plus, Amazon Instant Video, Pandora, Spotify and more

TiVo Roamio DVR
The DVR that does more.
You no longer need to switch inputs to access all the cool stuff happening on the web. The smaller, faster and more versatile TiVo Roamio serves up TV and streaming apps from a single menu, with one remote. And Roamio isn't just the best way to find and organize all your stuff, it also lets you enjoy more of it. Record fours shows at once and up to 75 HD/500 SD hours of programming.
Record up to four shows at once and up to 75 hours of your favorite shows in HD.
You can have it all with the new TiVo® Roamio. Watch TV and web entertainment, enjoy unparalleled search and get all your favorite shows, movies and songs in one place.
Enjoy live and recorded TV as well as the best entertainment on the web.
Access movies and music from Hulu Plus, YouTube™, Pandora®, Spotify and more*
Use the TiVo® app for tablets and smartphones to schedule and browse
TiVo® Roamio features
Up to 75 HD hours
Record up to four shows at once
Compatible with TiVo Stream for mobile streaming capability
Built-in Wi-Fi
Support HD antenna and digital cable
Easy-to-use interface
HD user interface for optimized search and discovery
TiVo® Search lets you search for shows by title, actor, category or keyword.
WishList® searches allow you to search by actor, director, keyword or category; every time a show matching your criteria airs, it's recorded.
Use SeasonPass® recordings to schedule every episode of your favorite shows. 
Return from TiVo Roamio TCD846500 to EZ Digital TV Home Page