LG BX580 3D Network Blu-ray Player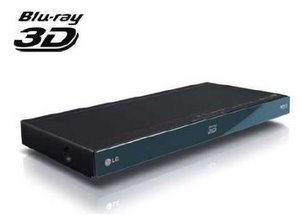 The LG BX580 3D Network Blu-ray Disc Player has built-in Wi-Fi Connectivity and is perfect for enjoying Full HD 1080p and the unlimited possibilities of wireless, streaming entertainment.
If you're looking for the ultimate companion for your 3D TV, you've found that also. Enjoy everything you've come to expect from an LG Blu-ray Disc Player, but now enjoy it in 3D!
This 3D Blu-ray player also allows access to virtually endless entertainment and services from the Internet such as NetCast, Netflix, YouTube, Pandora for music and Picasa for pictures, and even AccuWeather for the current weather report!
NOTE: You will need a 3D TV and 3D shutter glasses which are not included.