Zenith DTT900 DTV Converter Box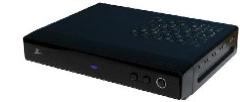 Replacement Remote Controls are now available from RemoteControls.com
Click on "Converter Box" (Digital)
Zenith DTT900 User Manual/Quick Set-Up Guide
More Programs:
See new and different TV programs on "sub-channels" available from many digital TV stations.
Clear Digital Picture - Say goodbye to "fuzzy" analog channels…your old TV has never looked better!
On-screen Program Information - Find out what's on TV at the touch of a button.
Parental Control - Manage access to TV programs with V-Chip technology.
Advanced Closed Captioning - Access closed captions using the CC button on the remote control or through the simple menu, choose fonts, sizes colors and more for digital closed captions.
Easy Universal Remote Control - For command of the Zenith Digital TV Tuner and many other brands of TVs.
Simple Connection to TV - Using the supplied "RF" cable for easy hookup.
Energy Efficient - EnergyStar rated.
Features:
Broadcasting System ATSC
Audio Dolby Digital 2ch Downmix
Video 480i
Aspect Ratio 4 Modes
Channel Add/Erase/Skip
Channel Auto Search
Closed Captioning
Parental Control
Favorite Channel
Flash Back
Program Guide Current/Next (When Available)
Menus:
Language English/Spanish/French
Initial Language English
Rear Panel:
Inputs/Outputs
Composite Video Out 1
Analog L/R Audio Out 1
Terrestrial RF Input 1
RF Module Output 1
Supplied Accessories:
Remote Control Type Universal
A/V Cable (RCA Type) 1
RF Cable (RCA Type) 1
User Manual English/Spanish
Quick Setup Guide English/Spanish
Battery (AAA) 1
Special Features:
Closed Caption On/Off
Auto Power Off
Parental Lock
Channel Add/Delete
Power Consumption:
Typical < 8W
Stand-by Consumption < 1W
Energy Star Compliant
Specifications:
Dimensions (W x H x D) 8.5" x 1.8" x 6.4"
Dimensions w/Packaging (W x H x D) 12.8" x 2.9" x 9.9"
Weight 1.65 lbs
Weight In Package 3.21 lbs.
UPC 719192172593
Limited Warranty 1 Year Parts/90 Days Labor
Manufacturers specifications are subject to change without notice.
---

Return from Zenith DTT900 DTV Converter Box
to EZ Digital TV Home Page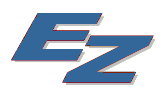 Disclaimer
Help Support Our Site