Contact Us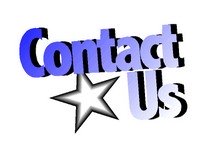 Let us know what you think of our site and what kind of information you would like to see added.
All comments and questions are welcomed.
Please use the Google "website" search box at the bottom of each page to search our site for the information you are looking for.
Please check our Digital Reception Problems page for your reception issues.

We do not sell or manufacture Converter Boxes

For converter box issues, please refer to your manual, or
contact the manufacturer or retailer where you purchased the box.
                We will only use your e-mail address to reply to you!

Thank you, Ken and Linda from EZ Digital TV