KW-SA290-Q DVI
External ATSC/QAM TV Box DVI Edition
This KW-SA290-Q DVI can receive free digital over-the-air TV in 1080i or 720p (depending on your monitor or TV set) AND unencrypted QAM cable TV. Great for those HD-Ready TV sets without a digital (ATSC) tuner.

Features:

TV System: Digital (ATSC and QAM)
Supports widescreen LCD 1920 x 1080i resolution LCD TV Box
Supports 4:3, 16:9 Aspect Ratio
Full-function Remote Control
1 click PC/TV changeover switch
Watch TV programs on monitor (with DVI port); plug and play, no PC Required
Supports media playback such as MP3, & JPG
Auto-Power Off

Technical Specifications:
Input:
75O IEC or Type-F
DVI-D
Mini Phone Jack (3.5mm Stereo)
USB A-Type

Output:
DVI-D
Component(YPbPr)
Composite
Audio R/L (RCA)
Mini Phone Jack (3.5mm Stereo)

System Requirement:
No PC Required
Monitor with DVI Input

Package Content:
External ATSC/QAM TVBox DVI Edition (SA290-Q DVI)
DVI Cable
ATSC Antenna
3.5mm Audio Cable
Adaptor (US)
36 Key Remote Control
Quick Start Guide
Manufacturers specifications are subject to change without notice.
---

Return from KW-SA290-Q DVI to EZ Digital TV Home Page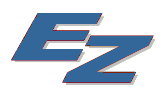 Disclaimer
Help Support Our Site