Tivizen
Mobile Digital TV Connectivity Device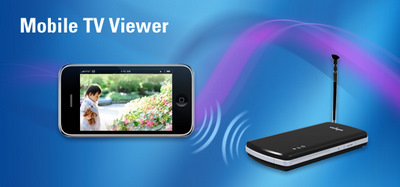 For Mobile Digital TV Reception*
The "Tivizen" from Valups was first introduced as the "Tivit" during the January Consumer Electronics Show. It is smaller and lighter than a deck of cards. The newly-named Tivizen receives Mobile DTV signals and then re-transmits them to an awaiting Wi-Fi device such as a laptop, iPad, iPhone
, or BlackBerry
.
We will have retailer information here when it is available.
Information taken from Valups's website:
What is Tivizen?
Watch Live Mobile TV on an iPhone, iPod Touch and the iPad. Tivizen is a mobile TV receiver that enables you to view mobile broadcast with smart phones, notebooks, netbooks and personal mobile devices which don't have a built-in mobile TV receiver.
By installing dedicated application software "Tivizen Mobile TV Viewer", you can watch ATSC-M/H channels which are transmitted from Tivizen through Wi-Fi connection on your smart phone or PC.
The iPhone App is required to watch live TV using the Tivizen receiver.
---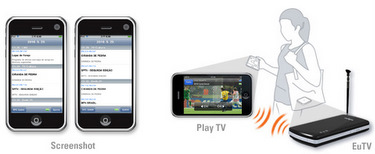 You don't have to sit and wait to watch your favorite TV programs and sporting events at home anymore. Tivizen enables you to enjoy live TV programs anywhere and anytime. Now you can watch live mobile TV programs on your smart phone and PC with Tivizen.
Tivizen provides an ATSC-M/H channel list and detailed information of TV programs. You can select a desired TV program by the channel, program title and broadcasting time and view detail information of the program.
Firmware upgrading can enhance system stability after the purchase. If you install a dedicated client application (Firmware Updater) that can be used for upgrading firmware, you can upgrade the newest firmware of Tivizen by yourself.
Features:
Support mobile TV programs even if client devices(smart phone, PCs) do not have mobile TV features
Mobile TV signal reception
Supports ATSC mobile TV standard
Transmits received mobile TV signal over WiFi
Runs on smart phones, notebooks, netbooks and personal mobile devices
EPG (Electronic Program Guide) information reception and navigation
Watch live TV
Instantly check for signal reception strength
Check Tivizen's battery power status in real time
Change channels
Adjust volume and screen size
Auto channel scan
Automatic power-off
Support firmware upgrade
Client application for iPhone/iPod Touch/iPad can be downloaded from AppStore

Package Contents:
Tivizen's body
Battery
Application CD
USB cable
USB gender
User's manual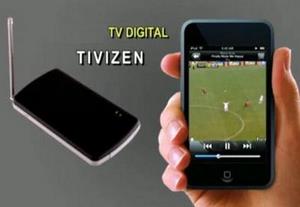 ---
*Mobile Digital TV (MDTV) Reception – Unlike current portable digital TVs that can only pick up the free over-the-air digital broadcasts in a stationary position, the new Mobile Digital TVs can pick up the new mobile digital signals that allow you to watch TV while moving.
You will be able to receive the new TV signals in a car, bus or even on a train! The best part? The new over-the-air mobile digital broadcasts are FREE. Why pay monthly subscription fees for services like Flo TV or MobiTV when you can get Mobile DTV for free!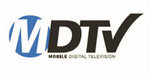 Buy a mobile device that can receive the new signals and you are good to GO!

Mobile devices

that are capable of receiving MDTV signals will display the MDTV logo and are capable of receiving TV signals while traveling at speeds over 100 miles per hour.
---
Manufacturers specifications are subject to change without notice.
---

Return from The Tivizen to EZ Digital TV Home Page