Coby DTV111
TV-to-Go USB MDTV Receiver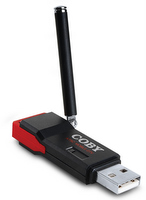 For Mobile Digital TV Reception*
With the Coby DTV111 USB Mobile Digital TV Receiver, you can watch free over-the-air Digital TV while in a car, boat, or even a train!
This pocket-sized USB tuner can be added to your laptop, netbook, or computer to watch TV anywhere, anytime.
You can pause, resume, and rewind live TV with DVR timeshifting and fast-forward through your recorded shows.
Comes with a Compact antenna, Auxiliary external antenna, and Installation mini-CD.

Coby DTV111 Manual
---
*Mobile Digital TV (MDTV) Reception – Unlike current portable digital TVs that can only pick up the free over-the-air digital broadcasts in a stationary position, the new Mobile Digital TVs can pick up the new mobile digital signals that allow you to watch TV while moving.
You will be able to receive the new TV signals in a car, bus or even on a train! The best part? The new over-the-air mobile digital broadcasts are FREE. Why pay monthly subscription fees for services like Flo TV or MobiTV when you can get Mobile DTV for free!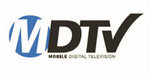 Mobile devices

that are capable of receiving MDTV signals will display the MDTV logo and are capable of receiving TV signals while traveling at speeds over 100 miles per hour.
---
Manufacturers specifications are subject to change without notice.
---

Return from Coby DTV111 to EZ Digital TV Home Page
Disclaimer
Help Support Our Site